2008-04-10
Broomstick Lace Beret.
Finally finished this hat this morning after two months of working on it on & off.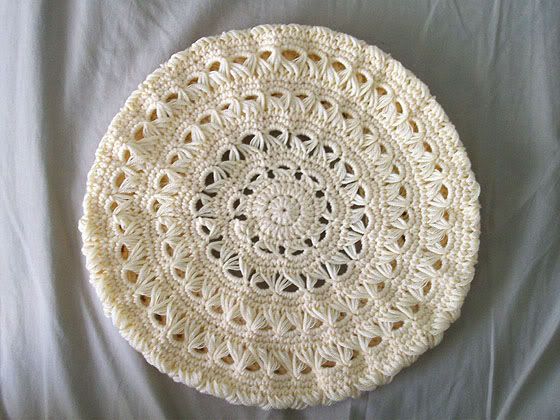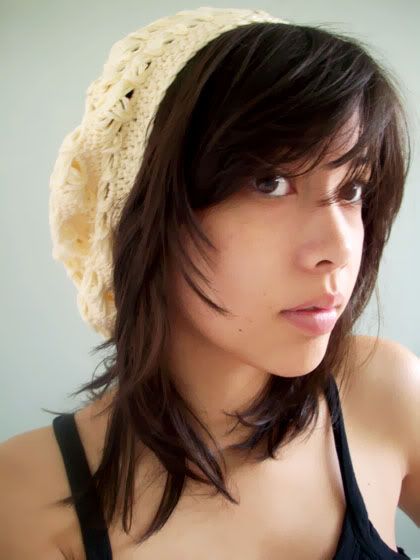 Made from exactly one skein of Lion Brand Microspun in French Vanilla. Stitches used are broomstick lace (modified) & good ol' single & double crochet. Completely winged, therefore no available pattern, sorry!
3/4 of a year later...
...I have done nothing to go towards my goal of selling on eBay, nor have I made anything new. I'm at an almost complete creative standstill. I'm almost finished crocheting a beret, though, which I think is coming out pretty great.
I've decided to turn this into a let-me-talk-about-my-life blog as well as a craft blog for those times where I feel like writing something. Though it will still mainly be a craft blog.
But anyway, WHO ELSE IS AS EXCITED FOR THIS AS I AM??
2007-07-20
Major Update.
I've been neglecting this blog for quite some time now. You'll notice there are four new posts, projects from the past four months. I'll try to keep up from now on.
I also have to apologize for the poor picture quality. The family camera is an inch away from death.
& one more thing I should mention: In celebration of turning 18, I opened up an eBay account. Just because I can now. I'm planning on selling some handmade items (along with old clothes, bags, accessories, & whatever else I can find) on there sometime in the near future. When I get that started, I'll let you know.
Enjoy!
Crochet Headbands.
These were inspired by a
headband by natiux
. I made these in the time it takes to watch
Back to the Future
&
Top Chef
.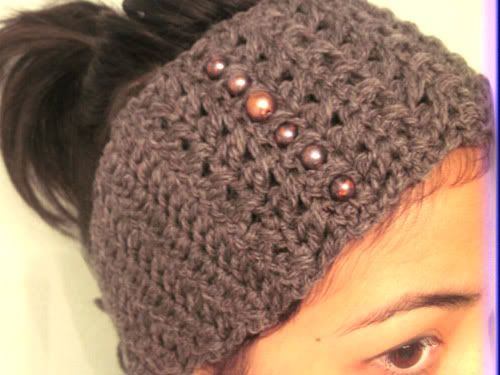 Both headbands were made with Patons Classic Wool Merino in Dark Grey & used single, double, and front-cross stitches. The first I embellished with beads from a broken necklace. The second I paired the grey yarn with Lion Brand Trellis in Copper Penny. They tie in the back for a more snug fit.
NAHS Prom Dress
I made this to wear to my old school's prom, again, the night before I had to wear it.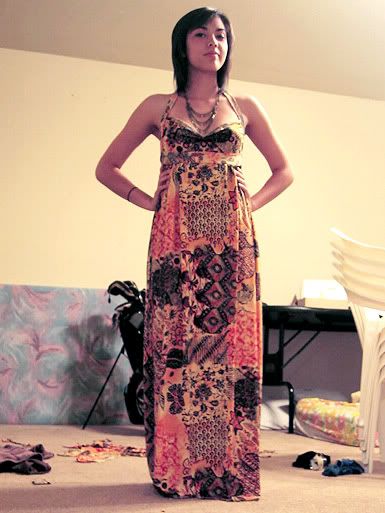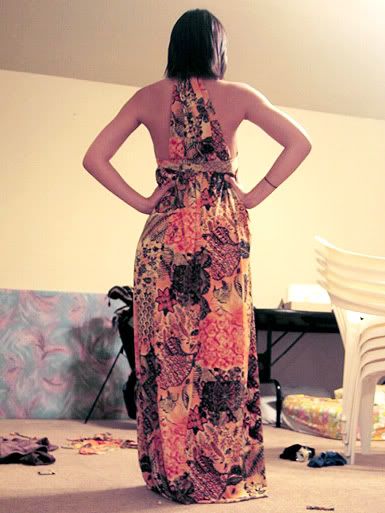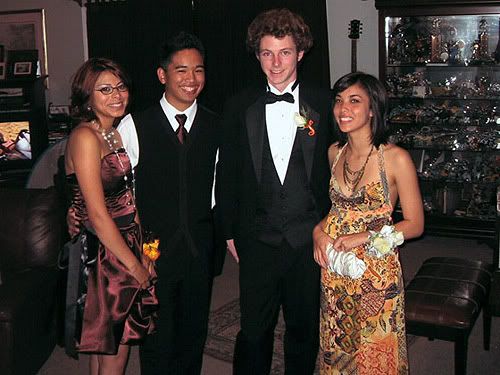 I made it straight out of my head, I had no time to draft a pattern. But it was fairly simple. The fabric is a lurex blend I ordered from fabric.com about a year ago. My only regret with this one is I wish I had made it for my own prom.
Almost-Pencil Skirt
I made this skirt the night before my Senior Project presentation, which was on fashion design. It was my first time pleating clothing, as opposed to gathering. It sucked.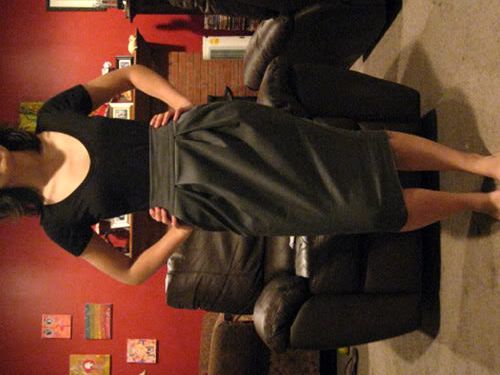 It didn't come out perfectly, but it was alright for my first pencil skirt. & a bitch to walk in.
Vera Wang Inspired Dress.
I made this dress for the Project Runway segment in the Senior Fashion Show. I was competing against two other designers, & unfortunately, I didn't win. It's alright, I only missed out on a free ($70) prom ticket.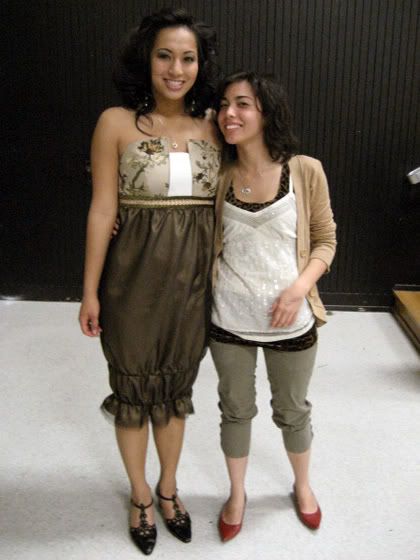 Inspired by Vera Wang. I don't know the name of the fabric I used for the bust, but it has a beautiful floral design embroidered in. I had to interface it to help hold it's shape. The waistband is made up of green velour with some trim on top. The skirt is a golden satin material covered by sheer black chiffon.
All in all, the materials cost about $30 in downtown LA's Fashion District. & the time it took, well, I'll just say it took a lot of time.