2006-12-14
Lewis Dot Structure #2
Another part of my gift to Adam.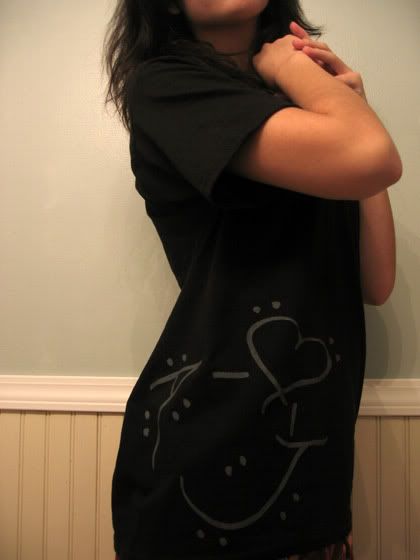 Same as before: stencil by hand, freezer paper, fabric paint, foam brush.
Guitar Picks for Adam
Here's one part of my early Christmas present for Adam: personalized guitar picks, inspired by those of
queenofdiy
.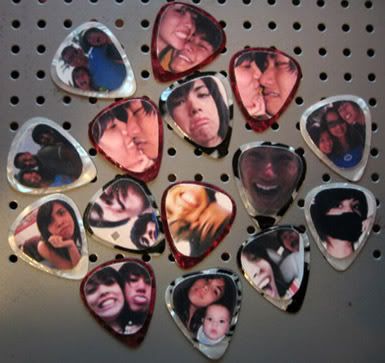 I used Photoshop to resize & reshape the pictures, Tacky Glue to stick them to the picks, & Mod Podge to finish them off. I sanded them after they dried to make them feel smooth. It was pretty fun.
Response to the Pinafore Comment.
Dear Christina,
It seems you may have interpreted my ranting as me thinking I was the absolute first to come up with that idea. I know I wasn't; people come up with the same ideas at different times & in different places. Since when is anything original anymore? But I do stand by my statement that I came up with the idea on my own, & I have no doubts that I'm not the only person & definitely not the first who has thought of that. The only thing I was bothered by was the fact that it had started sprouting up on the Craftster forum after I had posted & no one stated where they had gotten the idea from. I had spent a lot of time on the forum & not once had I seen an underbust pinafore like that prior to the post. I just found it extremely unlikely that so many others would have come up with it or seen it elsewhere so soon thereafter.
Thanks for taking your time to try & "burst my bubble."
-Jessica