2006-09-21
Brown Scrunched Tube Top.
Made from a big turtleneck my Ate Eva gave me to use as I wanted.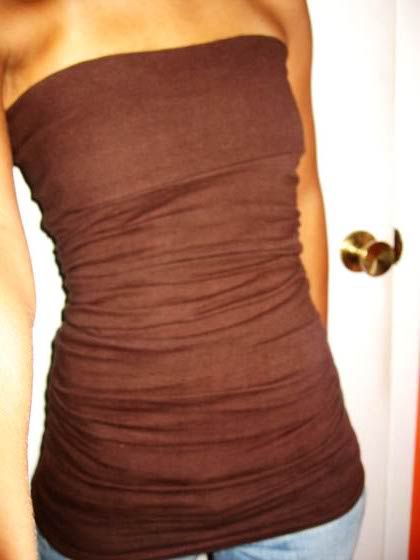 August 2005.
The part around my bust is the neck of the shirt. A perfect example of the convenience of small boobs. The scrunching was a result of me thinking the shirt would stretch over my butt, but instead it wouldn't go past my crack. It was very long & ended up just scrunching up together.
What would we do without mistakes?