2006-11-28
Long Plaid Coat.
So, since the coat I wanted from Urban Outfitters is sold out (it was expensive anyway) & I
needed
wanted another winter coat, I decided to do something about it. & I saved about $80 in the process.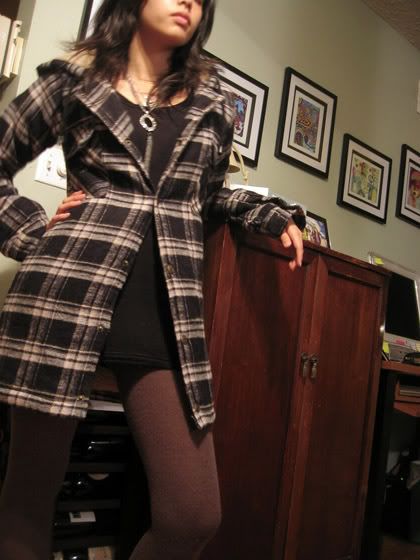 November 2006.
This was reconstructed from a large men's jacket I got from K-Mart last weekend. It's lined with some fluffy kind of fabric, I don't know what it's called. The arms are lined with a quilted polyester fabric. It's basically all just taken in to fit. There are two functional pockets on the front & one inside. I'm really glad with how it came out, even though it's messy on the inside. Who's going to ask to look inside anyway?
2006-11-06
Lewis Dot Structure Stencil.
In celebration of my love for my boyfriend, & chemistry (joking). I'd been meaning to execute this idea for a while now. Finally, it's done, & it only took about half an hour at the most to complete.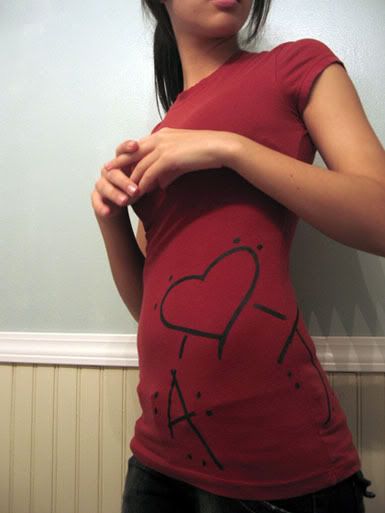 November 2006.
I drew out the stencil by hand, since it was so simple. Freezer paper, fabric paint (this was a mixture of black & white to get a dark grey color, kind of hard to see in the picture), & a foam brush, just like the first time. That was about a year ago. Seeing as to how easy this was, I'm hoping I'll put this big roll of freezer paper to good use now.