2006-11-28
Long Plaid Coat.
So, since the coat I wanted from Urban Outfitters is sold out (it was expensive anyway) & I
needed
wanted another winter coat, I decided to do something about it. & I saved about $80 in the process.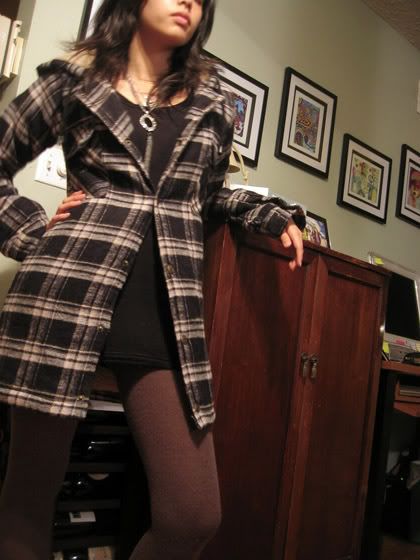 November 2006.
This was reconstructed from a large men's jacket I got from K-Mart last weekend. It's lined with some fluffy kind of fabric, I don't know what it's called. The arms are lined with a quilted polyester fabric. It's basically all just taken in to fit. There are two functional pockets on the front & one inside. I'm really glad with how it came out, even though it's messy on the inside. Who's going to ask to look inside anyway?