2006-09-24
Brown Vinyl Schoolbag.
This was my first time sewing with vinyl. I had researched it to make sure I didn't waste any & thought I'd be needing a special foot for it. I didn't buy one in time (I was trying to finish it in time for school) but found out I didn't need one at all.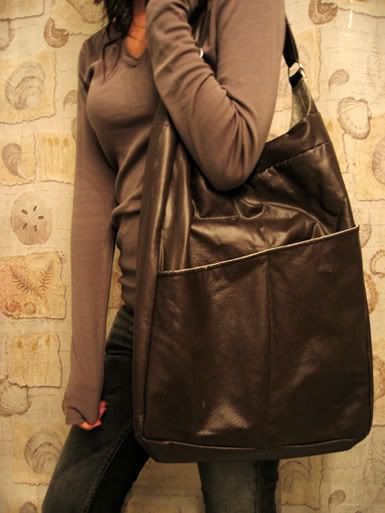 August 2006.
There are two front slash pockets & a zippered pocket inside. The strap is attached to two D-rings. It has a magnetic closure (also a first of mine). The piece of fabric on the front is supposed to be a random flower but I've had comments where people thought it was a piece of tissue stuck to my bag.