2006-09-21
Underdog.
This was made for a friend for $10. She provided the t-shirt for the outer fabric & I had some $2/yd fabric that happened to match perfectly.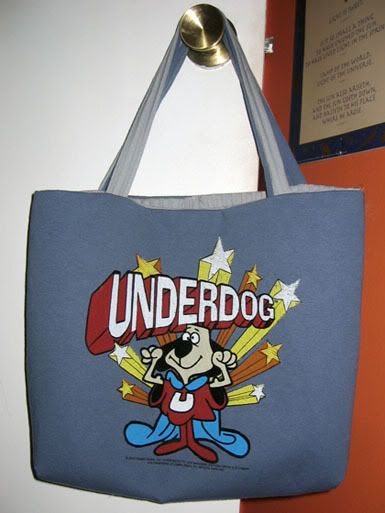 June 2005.
I screwed up on this one though. I sewed the lining in inside-out, so the wrong side ended up showing. It was alright, she didn't mind since it was on the inside & I was just beginning.
Not to mention it was only costing her $10.
I forgot to mention that I used fusible interfacing on this bag & the Sax Appeal one, so they were pretty sturdy bags.