2007-07-20
Vera Wang Inspired Dress.
I made this dress for the Project Runway segment in the Senior Fashion Show. I was competing against two other designers, & unfortunately, I didn't win. It's alright, I only missed out on a free ($70) prom ticket.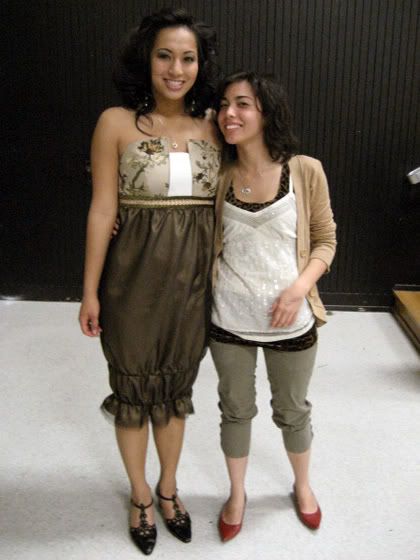 Inspired by Vera Wang. I don't know the name of the fabric I used for the bust, but it has a beautiful floral design embroidered in. I had to interface it to help hold it's shape. The waistband is made up of green velour with some trim on top. The skirt is a golden satin material covered by sheer black chiffon.
All in all, the materials cost about $30 in downtown LA's Fashion District. & the time it took, well, I'll just say it took a lot of time.