2006-09-24
Dark Gray Pocketed Dress.
My favorite project. It was inspired by a Vera Wang dress I saw & felt the need to recreate.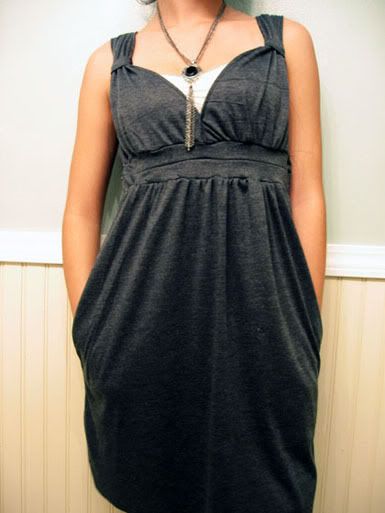 September 2006.
Made of interlock knit jersey. I changed the straps in the middle of creating it because the idea just came to mind, & I thought it'd look better than how I originally planned it to be. The pockets are functionable & the dress falls above the knee. I would wear this everyday, but that'd be pretty nasty.